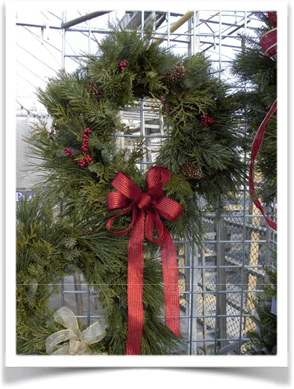 24" Holiday Wreath
Evergreen wreaths are made from Canadian sourced greens, mixed cedar, scots and red pine, balsam and spruce. No tree is cut down; rather we trim to protect the fireguards of our local forests.
Wreaths will be available on or before November 28th at a Winnipeg pick-up location; FREE Winnipeg-wide delivery for orders of 15 wreaths or more.
For large corporate orders, please email Jim Komishon.