Join us for a virtual, FREE, planned giving info session featuring guest speaker Alex Bainov, Estates & Corporate Lawyer with Contrast Law.
Find out why your Will and Power of Attorney are so important at every stage of life, and what happens when you do not plan properly. Topics we will discuss include:
The importance of your Will and keeping it up to date;
Why selection of the right executor is so important;
Some issues or loss of tax savings your estate may face when you do not plan proactively or properly;
Things to consider when planning your charitable gifts through your Will/estate;
Powers of Attorney and why you need to have one;
Key things to consider for each document;
How these documents will save your family thousands of dollars.
Time will be set aside for Q&A following the presentation.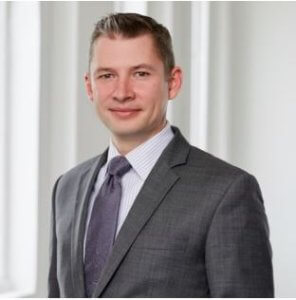 Alex is a lawyer that focuses his practice on the estate planning, estate administration, and corporate matters. Alex has a Bachelor of Commerce (Honours) degree and a law degree, both of which he obtained at the University of Manitoba.
After graduation with a law degree in 2009, he articled and practiced for several years at Thompson Dorfman Sweatman LLP (2nd largest law firm in Manitoba with over 75 lawyers at the time). After that he joined Ammeter Law Group, a firm that focuses on corporate planning and tax planning, where he practiced for over five years.
Now, Alex now runs his own practice.  Alex is also a member of the Society of Trust and Estates Practitioners (STEP) and has the Trust and Estate Practitioner (TEP) designation. He has presented for various groups, including several financial institutions, the Estate Planning Council of Winnipeg, and the general public through the Will Week initiative.
Alex is a member or a volunteer with many organizations:
Estate Planning Council of Manitoba
Estate Planning Council of Canada
The Society of Trust and Estates Practitioners (STEP)
Manitoba Bar Association
Canadian Bar Association
Winnipeg Legal Help Centre
Canadian Animal Blood Bank
Enhanced English Skills for Employment School
CPA Manitoba
We'd love to see you at this informative and FREE session!