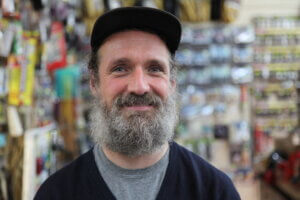 Jubilee Fund investors helped keep a co-op employer and valued community asset in business.
With a loan guarantee made possible by Jubilee Fund investors, Pollock's Hardware Co-op was supported in the purchase of their building and inventory.
The story of Pollock's is a tale of community ingenuity and development. A timeless North End institution, the store has been operating since 1922 and has earned the reputation for being one of the few remaining retail outlets that sells those hard-to-find items that big box stores have abandoned.
Pollock's is now a consumer co-op with over 800 members who continue to keep the vision of a North End institution alive.
Become an ethical investor with Jubilee Fund—change lives and build a better Manitoba today.