---
Peter Cantelon
Executive Director
Peter joined Jubilee Fund in 2021 and is an experienced manager in the non-profit and for-profit sectors who stays active and engaged in social justice causes. He is founder and chair of the Pembina Valley Multifaith Council and director on two boards—the Morden Area Foundation and the Explore Morden-Winkler tourism group—and has served on boards for the Morden Community Development Corporation, Community Justice Committee and Child & Family Services of Central Manitoba. He is also the founder of Diversitas—a forum for expert speakers to come to rural Manitoba and communicate on themes of diversity. In his spare time, he is an avid video gamer and a technology enthusiast. He also enjoys downhill skiing, biking, travel, writes poetry and short stories and consumes pop culture (and Indian food) in copious quantities. Peter is husband to Megan and a dad to three adult children: Matthew, Caleb and Itsy.
---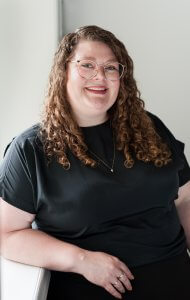 Monica Sigurdson
Fund Development Manager
Monica joined Jubilee Fund in May 2018 bringing her skills and experience in fundraising, event planning, marketing and management. She has worked mostly in the non-profit sector and has a passion for helping her community grow in a healthy way and ensuring equal opportunities for all people. In her spare time she volunteers in the community coaching basketball, is a mathematics tutor for students with learning disabilities as well as participates as a Board Director for Dignity House and CAGP Manitoba.
---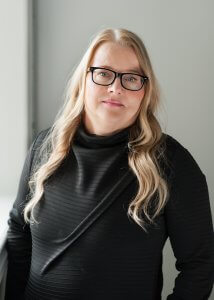 Alice Reimer
Accountant/Office Manager
Alice joined Jubilee Fund in May 2019 with a background in finance, human resources and payroll. Her years of experience include entrepreneurship and working in the non-profit and for-profit sectors. She has spent many years volunteering at her church as well as for World Vision.
---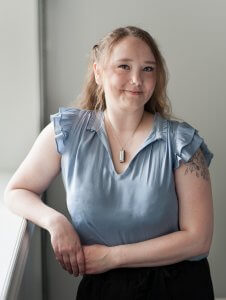 Krista K.
Program and Event Coordinator
Krista joined Jubilee Fund in May of 2022, bringing her previous work experiences working for various Non-Profit youth organizations for over 10 years. She has a passion for social justice issues, and for building community. Since she was a young, she has dreamed up different nonprofit ideas. Leaving home at a young age, and experiencing housing insecurity in her 20's has only grown her passion to give people safe and secure housing. When she's not working, she is investing in the youth of her town and her foster kid(s). Her house usually has an extra kid or two kicking around or needing to stay the night and she wouldn't have it any other way. In her true free time she enjoys spending time with her pets and and going on hikes; her dream is to hike the six month long Appalachian trail some day.