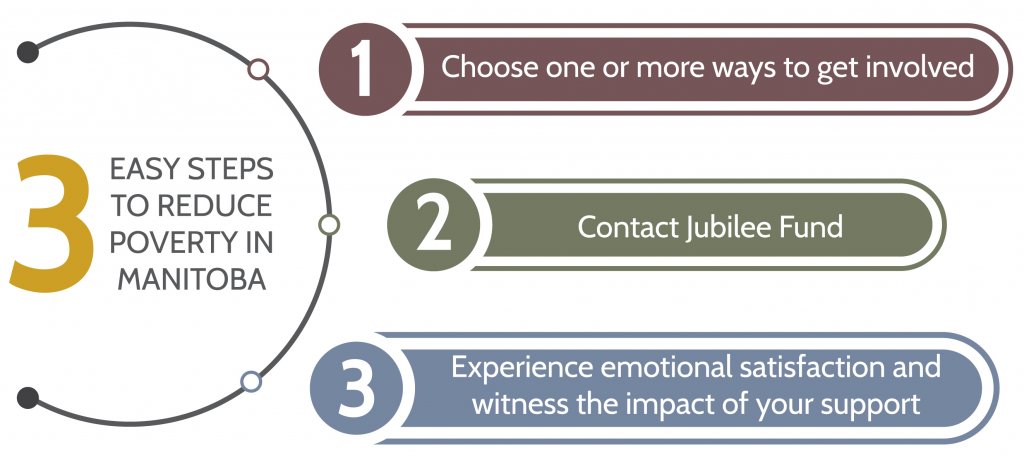 ---
Sponsor an Upcoming Event Join our Board of Directors Attend an Upcoming Event Become an Ethical Investor Donate  Join our Mailing List Volunteer Become a Member  Follow us on Twitter Follow us on Instagram Follow us on Facebook
---
Thank you to all our supporters who help make Jubilee Fund a success!
Donors, sponsors and grantees
Academy Florist
Aislynn Palmer Photography
All Saints Ukrainian Orthodox Church
Archdiocese of Saint-Boniface
Arctic Co-operatives Limited
Assiniboine Credit Union
Assiniboine Park Conservancy
Augustine United Church
Blennerhassett Family Foundation
CGA Professional Corporation
Charleswood Mennonite Church
Coughlin Insurance
Decision Theory Media Labs Inc.
Diversity Foods
DOMO
Dream Day Decor and Specialty Linens
Filles de la Croix
F.K. Morrow Foundation
Fort Garry Mennonite Fellowship Church
Government of Manitoba
GoodLife Fitness
Guertin Equipment LTD.
High Tea Bakery
In Honour of Rita Borthwick
In Memory of Betty & Garnet Beach
In Memory of Douglas Pease
In Memory of Lottie Cameron
In Memory of Noreen Roeland Poirier
In Memory of Rose Rempel
In Memory of William (Bill) Regehr
Integra Agencies Ltd.
Johanna Brierley Jewelry Designs
Keurig
Les Charites des Soeurs du Sauveur
Manitoba Moose
Missionary Oblate Sisters of St. Boniface
Mariaggi's Theme Suite Hotel and Spa
Payworks
Penner International Ltd.
Provincial Administration Sisters of the Holy Names of Jesus and Mary
Ptarmigan Charitable Foundation
Red River Cooperative
Regehr's Printing
Roman Catholic Archdiocese of Winnipeg
Royal Winnipeg Ballet
Shantz Mennonite Church
Sisters of Instruction of the Child Jesus
Sisters of Our Lady of the Missions Inc.
SOME MORROCAN
St. John Brebeuf Parish
The Brandvan
The Chamois
The Grey Nuns
The Winnipeg Foundation
Thomas Sill Foundation
Ursuline Sisters of Tildonk Inc.
Westworth United Church
Winnipeg Blue Bombers
Winnipeg Inner City Missions of the Presbyterian Church
Winnipeg Symphony Orchestra
Plus over 145 individual donors.
Members
Agassiz Presbytery-United Church of Canada
Anglican Diocese of Rupert's Land
Archdiocése de Saint-Boniface
Augustine United Church
Mary Mother of the Church
Mennonite Central Committee Manitoba
Missionary Oblate Sisters of St. Boniface
Govan Brown
SEED Winnipeg Inc. – Recognition Counts
Sisters of Our Lady of the Missions
Sisters of the Holy Names of Jesus & Mary
Sparling United Church
St. Mary Magdalene Anglican Parish
The Cathedral Church of St. John
United Church in Meadowood
United Church of Canada – Conference of MB/NW ON
Plus over 30 individual members.
JIC donors
In Honour of L'Avenir Cooperative Ltd.
Investors
The Winnipeg Foundation
Agassiz Presbytery United Church of Canada
Les Oblates De Marie Immaculee Du Manitoba
MCC – Manitoba Inc.
Parish of St. Mary Magdalene
Provincial Administrative Sisters
The Diocese of Rupert's Land
United Church – Conference of Manitoba
Centre for Christian Studies Canada Inc.
Immanuel United Church
In Memory of John Ell
Sparling United Church
St. John's Cathedral
Plus over 40 individual investors.