Author: Peter Cantelon, Executive Director
Welcome to 2022!
It's a new year with new opportunities for hope and new challenges to overcome. One of those challenges is the obstacle of affordability, especially understanding what it is and how to measure it.
What is affordable?
Well affordable is different to different people – it depends on who you are, where you are and when you are. In 1931 a loaf of bread was not necessarily an affordable item for a lot of people. Factors such as a collapsed economy and unemployment made such items luxuries.
Well it's not 1931 but issues of affordability continue for many. We live in an unprecedented time with a lot of existential angst. We are entering the third year of a global pandemic with no end in sight; inflation is rearing its head driving costs ever upward as the supply chain remains broken; health care costs are rising; and the global climate remains a serious concern.
Various organizations such as non-profits life the Jubilee Fund and government are doing what they can to alleviate pressures. The introduction of a path to $10/day "affordable" childcare; "affordable" subsidized housing and more seek to make life livable for people.
But that word continues to elude a good, solid, measurable definition. Our friends at Oxford define affordability as follows:
"Cheap enough that people can afford to pay it or buy it."
Very unhelpful.
In the area of affordable housing supports, one measure of affordability is the Shelter to Income Ratio (STIR) of 30 percent. That is – when shelter costs exceed 30 percent of income one begins to feel hardship as housing is no longer considered "affordable."
Of course the problem with this ration is that a single parent earning $20,000 per year cannot spend more than $500 per month on shelter without falling into hardship according to STIR. The reality is that STIR and other measures of affordability break down when we get to the level of those who most need assistance.
After 30 percent is removed from a $20,000 annual income (which is roughly the annual income of a full-time employee in Manitoba making minimum wage after deductions) you are left with $14,000 for food, bills, transportation, childcare, clothing, entertainment, etc.
Problem 1 – It is VERY difficult to find housing for $500 per month ANYWHERE in Canada.
Problem 2 – Cost of living means the remainder of your income is generally not enough to survive in any meaningful sense in Canada.
Government has been seeking to help by funneling money through the Canadian Mortgage and Housing Corporation (CMHC) in the form of low-interest loans amortized over 50 years to developers offering housing for 15-20 percent below median market value.
While this seems like a good idea on the surface this means that rents for affordable units in a CMHC funded development in Halifax ranged between $1,455 – $1,844 per month. The measure of affordability here using STIR means these affordable units are being built for annual incomes between $58,000 and more than $73,000. Meanwhile the average annual income of a minimum wage earner in Nova Scotia is $23,569.
This begs the question – who is really benefiting from such government subsidies for affordable housing beyond developers?
The mixed message being sent by government when it measures housing affordability as 30 percent or less of annual income and then subsidizes affordable housing so that rents cost twice or more of that measure is strong.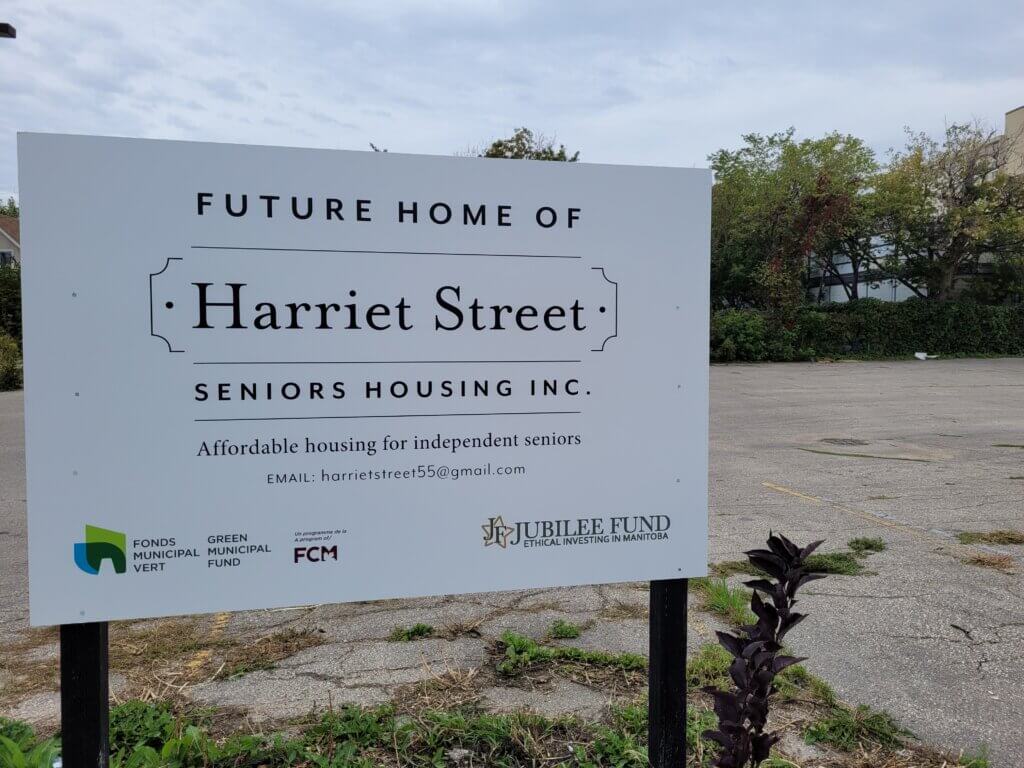 A better measure of affordable housing would be rents geared to income where the cost of housing would be no more than 30 percent of income regardless of how much income a person makes or the location they live. Either that or minimum wages need to be indexed to affordable housing costs (or a combination of both).
Of course this brings up other problems of who will finance this but the alternative is continuing to see Canadians dispossessed forced to remain in poverty for generations having no other alternatives.
In the meantime organizations like the Jubilee Fund will continue to their best with the money entrusted to them to help close the affordability gap.