Jubilee Fund invites you to attend our annual CHAMPAGNE BRUNCH fundraiser in support of poverty reduction efforts in Manitoba. This year will be BIGGER and BETTER as we expand capacity!
Keynote – Shanlee Scott, Ndinawe Executive Director
Music – Doug Wilson and Band
Enjoy a full brunch spread, great local music, a thought provoking keynote followed by a Q&A and great prizes!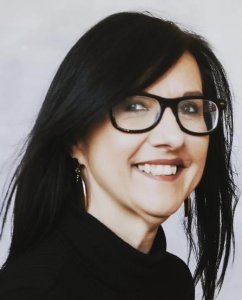 Shanlee Scott, Blue Crane Woman of the Buffalo clan, is a passionate and visionary leader and currently the Executive Director of Ndinawemaaganag Endaawaad Inc. Shanlee has extensive experience in both the non-profit and for-profit sectors. She serves on several boards and advisory committees focusing on advocacy and human services. Her personal philosophy is best reflected by John P. Kretzmann and John L. McKnight; "Every single person has capabilities, abilities, and gifts. Living a good life depends on whether those capabilities can be used, abilities expressed and gifts given. If they are, the person will be valued, feel powerful and well-connected to the people around them. And the community around the person will be more powerful because of the contribution the person is making".
Doug Wilson earned a Juno nomination in 2020 for his contributions to Fresh IE's 'ILL Street Blues' in the Contemporary Christian/Gospel Album of the Year category. Doug is an accomplished saxophonist and is now part of a few different dynamic musical groups.
---

If you would like to partner with us as a prize or table sponsor, please contact Monica Sigurdson.
Last year we sold out so make sure to register early.
---
2022 Champagne Brunch photos