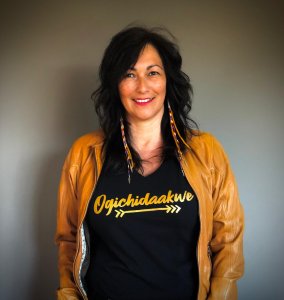 Diane Roussin will be sharing on centering Indigenous wisdom as an approach to creating much needed systems change and solution building. Diane is a dedicated community leader and proud member of the Skownan First Nation. She has worked tirelessly for over two decades, primarily in Winnipeg's inner city, with organizations and projects that respect the ability and the right of Indigenous families, children and individuals to care for themselves and thrive. Diane is the Project Director for The Winnipeg Boldness Project, a research and development project focused on improving outcomes for children in Winnipeg's North End, through social innovation and social lab processes.
Q & A session and Jubilee Fund's Annual General Meeting to follow.
As protecting our supporters' health is a major priority, Community Based Solutions will be a virtual ZOOM event instead of an in-person event. 
ZOOM – Zoom is an online tool in which you are able to join using your computer, cellphone or home phone. It allows video as well as audio should you be unable to join using video. As the Zoom link will be shared by email, we require all attendees to RSVP. 
Please RSVP by April 19th online. For more information, email Monica Dueck or view the Community Based Solutions Poster.
Although this is a FREE event thanks to the generosity of our event partner, the Grey Nuns of St. Boniface, donations are appreciated. Donations made to the Jubilee Fund are utilized to administer poverty reduction projects' flexible financing as well as our charitable ethical investment certificates which are pooled into a loan fund for the flexible financing.