Join us as we visit Reside-Raising the Roof's new affordable housing project on Mountain Avenue. Construction is currently underway as they renovate the abandoned nail salon into a multi-home property. After, we'll visit the Social Enterprise Centre, home of Purpose Construction.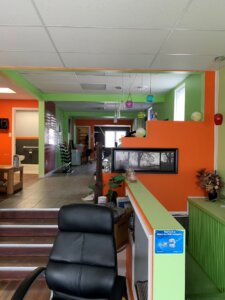 Purpose Construction is the construction partner for Reside-Raising the Roof and employs underemployed community members including previously incarcerated community members, newcomers and many others. Light supper will be provided by Diversity Foods, another absolutely fantastic Social Enterprise in Winnipeg focused on employment training and providing healthy meals using locally sourced, fresh ingredients.
Reside-Raising the Roof, Purpose Construction and Diversity Foods are all Social Impact Projects Jubilee Fund has had the pleasure of providing financing to thanks to the generous support of our investors and donors. Come explore the impact these incredible three organizations are making in the lives of Manitobans in your community!
Pre-registration required, $22/person.
Free parking will be available at the pick-up point; Winnipeg pick-up point location to be determined.
Accessible transport; please email Monica if this applies to you so we can be best prepared.
This event is generously sponsored by: