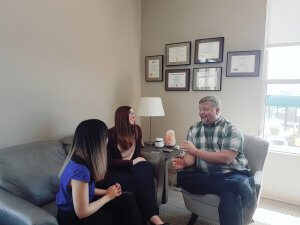 Jubilee Fund investors supported Cognitive Behavior Therapy Institute of Manitoba Inc. (CBTI) to provide life-changing mental health treatment for vulnerable people.
CBTI is a non-profit clinic that provides affordable psychological treatment from its two offices in Winnipeg, including Cognitive Behaviour Therapy—a goal-oriented therapy based on the idea that our thoughts, emotions and behaviours have a major influence on each other.
The organization works with Manitoba Child and Family Services to provide service to children in care and living in group homes. CBTI also works with Manitoba Corrections to provide services to incarcerated individuals and donates services to some low-income clients.
The Jubilee Fund provided a loan guarantee to assist with leasehold improvements at their new North End Winnipeg location.
Become an ethical investor with Jubilee Fund—change lives and build a better Manitoba today.