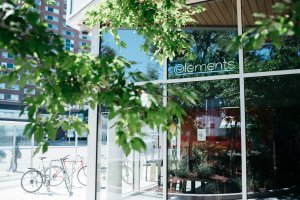 Jubilee Fund investors provided a loan guarantee to support Elements Restaurant as they provide jobs for newcomers.
Elements Restaurant is an initiative of Diversity Food Services and the University of Winnipeg housed in the Richardson's Science Centre.
The Jubilee Fund provided a loan guarantee to assist with operational and start-up costs. Elements has completed payments on their loan and are building a business that continues to employ newcomers to Winnipeg.
Become an ethical investor with Jubilee Fund—change lives and build a better Manitoba today.