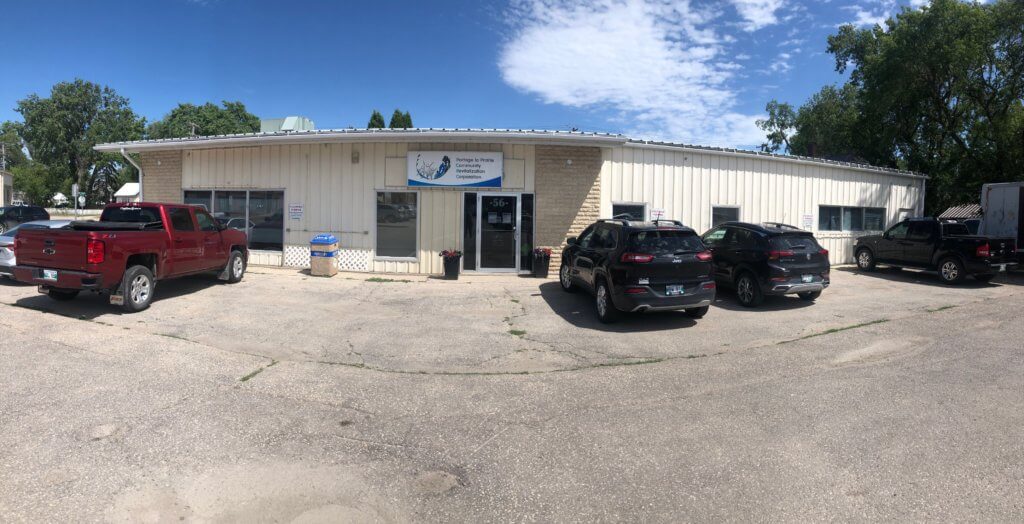 The Jubilee Fund Inc. was pleased to provide a new direct loan to Portage la Prairie Community Revitalization Corporation Inc. in 2020!
Portage la Prairie Community Revitalization Corporation Inc. (Portage CRC) is a charitable organization that acts as a delivery point for Federal and Provincial government support programs for residents in Portage la Prairie. The organization was incorporated in 2008 and has grown into a vibrant multi-service centre providing supports and resources to local residents. The programs focus on Community and Economic Development and serve people experiencing low income, homeless, marginalization and newcomers to Canada. Their programs include:
The Wawokiya Project which provides intervention and case management for people at risk,
Portage Urban Indigenous Peoples' Coalition, which links the off-reserve indigenous populations with the local municipal government,
Local Immigration Partnership which identifies ways the community can become more welcoming and attractive to newcomers,
Reaching Home "Canada's Strategy to End Homelessness" which provides case management for people experiencing homelessness to find them suitable and stable housing while addressing various other risk factors such as addictions,
The Tamarack Project which aims to improve graduation rates for underrepresented youth in the community,
Connecting Community, which hosts free community events to build a sense of community pride,
The Small Grants program which offers $5,000 community grants for community development projects,
Skills Up which provides free training for residents who are unemployed or under-employed to work in a child-care related field.
Community Facilitator project which helps to build the capacity of other community organizations through grant writing etc., incubate community projects such as the recently developed Bear Clan, and sit on all community committee has to ensure groups are working collaboratively and efficiently.
The mandate of the Jubilee Fund is to provide flexible financing for organizations that work to reduce poverty in Manitoba. The Jubilee Fund was pleased to support Portage la Prairie Community Revitalization Corporation's Board of Directors in this forwarding looking initiative, with a direct loan of $110,250 as a down payment on a mortgage for a single story commercial building of approximately 5,000 square feet with 10 offices and two boardrooms in Portage la Prairie.
By providing a down payment loan for Portage la Prairie Community Revitalization Corporation Inc. to become their own land lord, it increased their options to respond to unforeseen events in difficult times and maintain services. The rent they paid now goes towards paying a mortgage and will eventually provide additional equity that could come in handy someday.