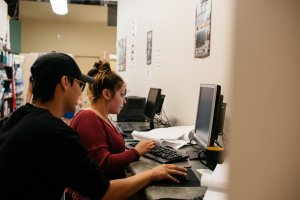 Recognition Counts is a program of SEED Winnipeg that provides budget planning and financial supports to skilled immigrants wishing to work in their fields of expertise in Manitoba.
The program offers financial counselling and budget preparation. It also offers the opportunity to apply for a loan of up to $10,000 with Assiniboine Credit Union (ACU), to help with the cost of having qualifications recognized in Manitoba and obtaining employment in a profession or trade.
In 2013 the Jubilee Fund invested $100,000 in the Recognition Counts Program. The investment complemented the Federal Government funding they had secured to capitalize a loan loss fund needed for ACU to provide loans to the unsecured program participants.