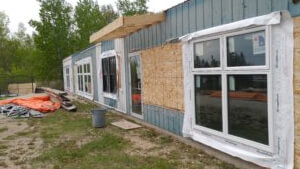 A loan guarantee made possible by Jubilee Fund investors helped Springfield Learning Centres Inc. (SLC) add 21 new subsidized childcare spaces, including five new infant spaces to their new facility in Anola, Manitoba.
The demand for services in the area is high, creating a large waiting list for SLC. The new facility in Anola is their fourth site, offering care for infants, preschool and school age children. All sites are staffed by Early Childhood Educators, and programs in Anola and Dugald, offer a variety of activities designed for school aged children. SLC has operated in the RM of Springfield for over 30 years, with locations in Hazelridge, Anola and Dugald.
With SLC adding 21 new subsidized spots in the Anola area parents were able to go back to work and new jobs were created—a clear poverty-reduction impact result that Jubilee Fund always works towards.
Become an ethical investor with Jubilee Fund—change lives and build a better Manitoba today.